Wet Clay
Create Pottery With Wet Clay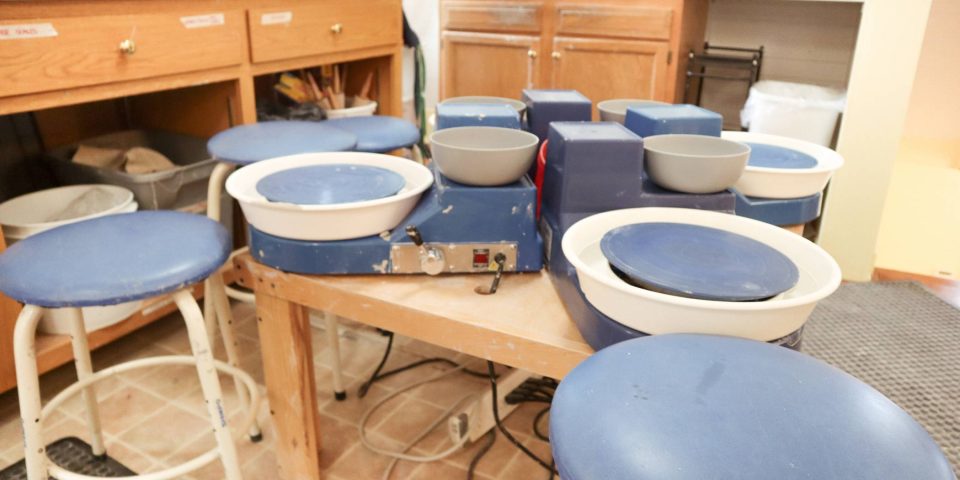 Did you know you can create your own clay art piece using our potter's wheel? You don't need to be an expert or have prior experience, our qualified instructors will teach you the techniques you need to create your own masterpiece.
I always have hours of relaxing fun. Would recommend to single parties, couples, and families!
Storm S. — Google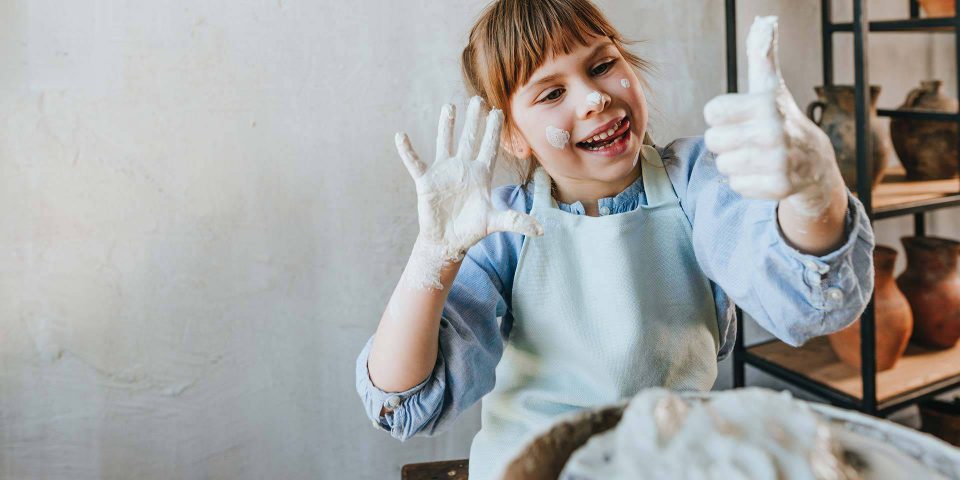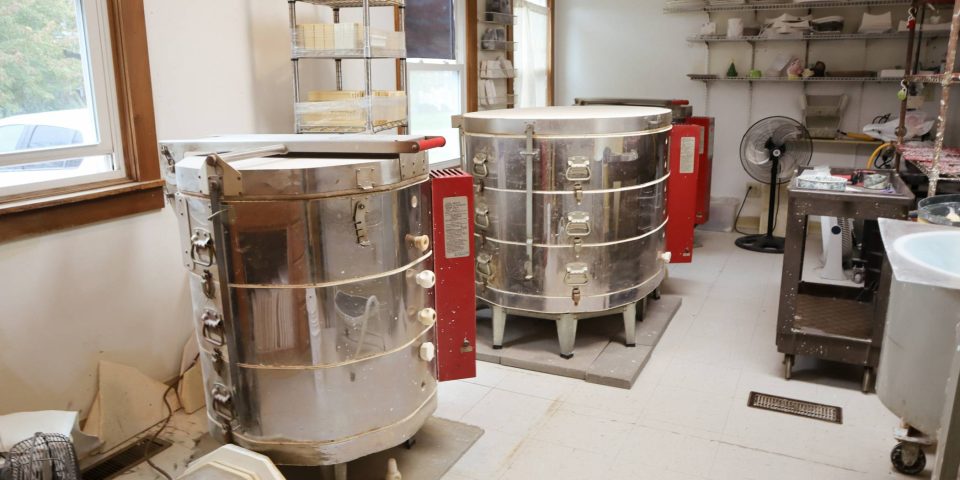 What to Expect
Our wet clay pottery options are available by appointment only, as we need to make sure instructors are available. There are several ways you can "play in the clay" using our potter's wheels or hand-building.
Take A Lesson
Learn the basics of how to center clay on our pottery wheels while creating a bowl or cylinder. This option is $60 per person ($45 if more than one person is part of the lesson) and includes 1.5 hours of instruction, clay, the use of tools, and the firing of two finished clay pottery pieces. This fee also covers returning to the studio to paint your pottery pieces.
Rent A Pottery Wheel
If you already know how to throw clay? You can rent time on one of our studio's pottery wheels for $25 per day, plus $5 per pound of clay. This cost includes the use of the potter's wheel and tools and guests are required to clean all items used once they're finished creating.
Hand-Build With Wet Clay
Want to sculpt your own creation in our studio without using a pottery wheel? You can do that too! Our staff will teach you the techniques you'll need to know to create the piece you want out of wet clay.
Pricing For Hand-Building Wet Clay
Our $5 studio fee covers the use of our clay, tools, and molds. All participants will use our clay during in-house hand-building appointments. The total price for the appointment will depend on the amount of clay used and the firing fee for the pieces you created.
$5
Studio Fee
Covers the use of our clay, tools, and molds.
$5/lb
Clay Pricing
Cost per pound.
$
Firing Fees
Determined by the size of your finished project.
Painting Your Fired Piece: Once your pieces have been bisque-fired, you may return to the studio to paint them. Regular studio fees will apply at that time: Adults $8 and Children (12 and younger) $5.
---