Parties for Adults
Enjoy A Pottery Painting Party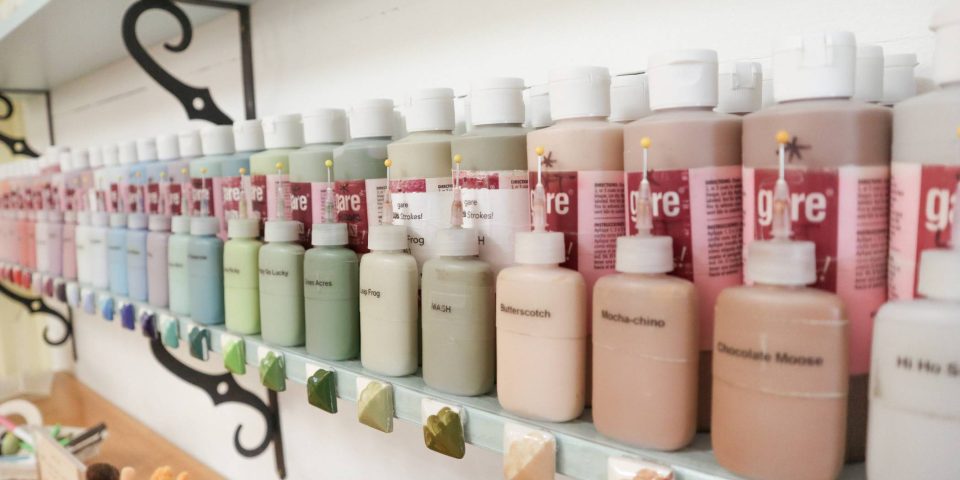 Pottery painting parties aren't just for kids! No matter your group size, Pottery Bayou is the place to host your next event. Our studio is perfect for a fun night out, office gathering, bridal or baby shower, holiday celebration, or even a marriage proposal!
We're dedicated to not only helping you create beautiful pieces of art but also unique and memorable experiences.
What To Expect
We'll provide the setting, tools, instructions, and any support your group needs. You are welcome to add your personal touch to the event with decorations and refreshments. Your group's pottery pieces will typically be ready to pick up seven days later.
If you choose to work with glass or wet clay, please keep in mind that those projects take slightly longer to fire and finish.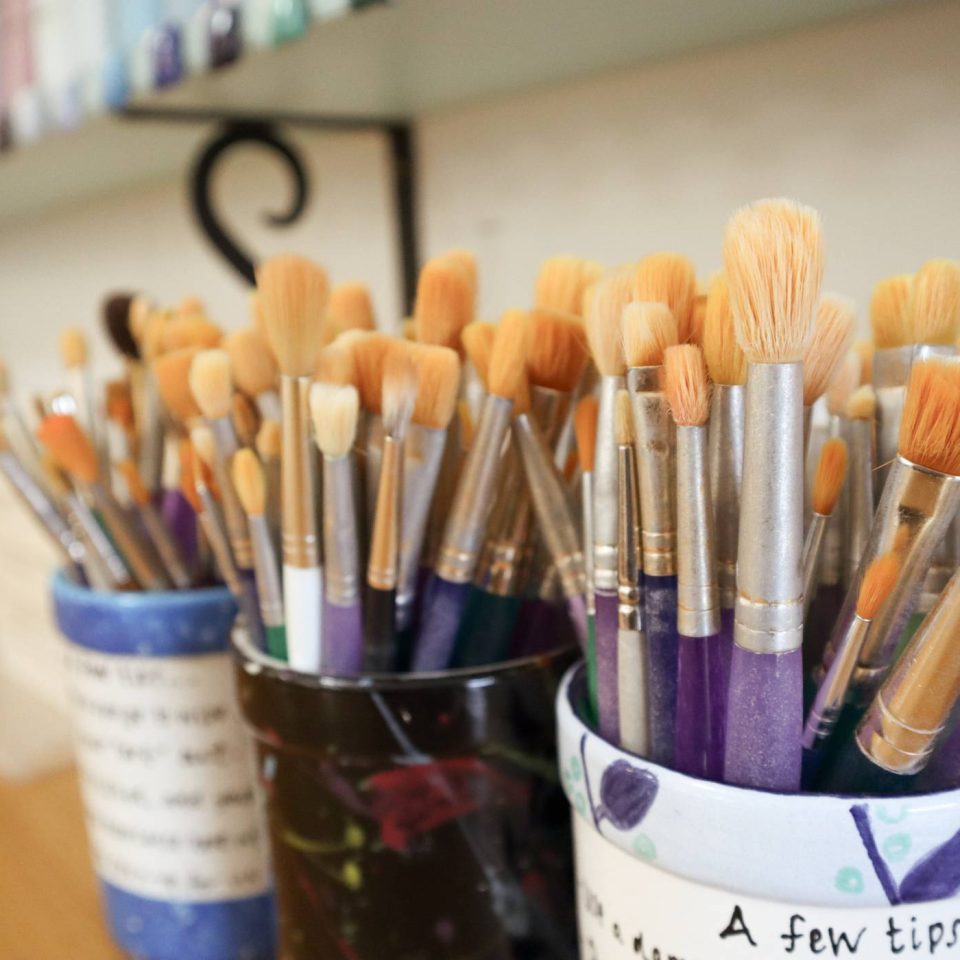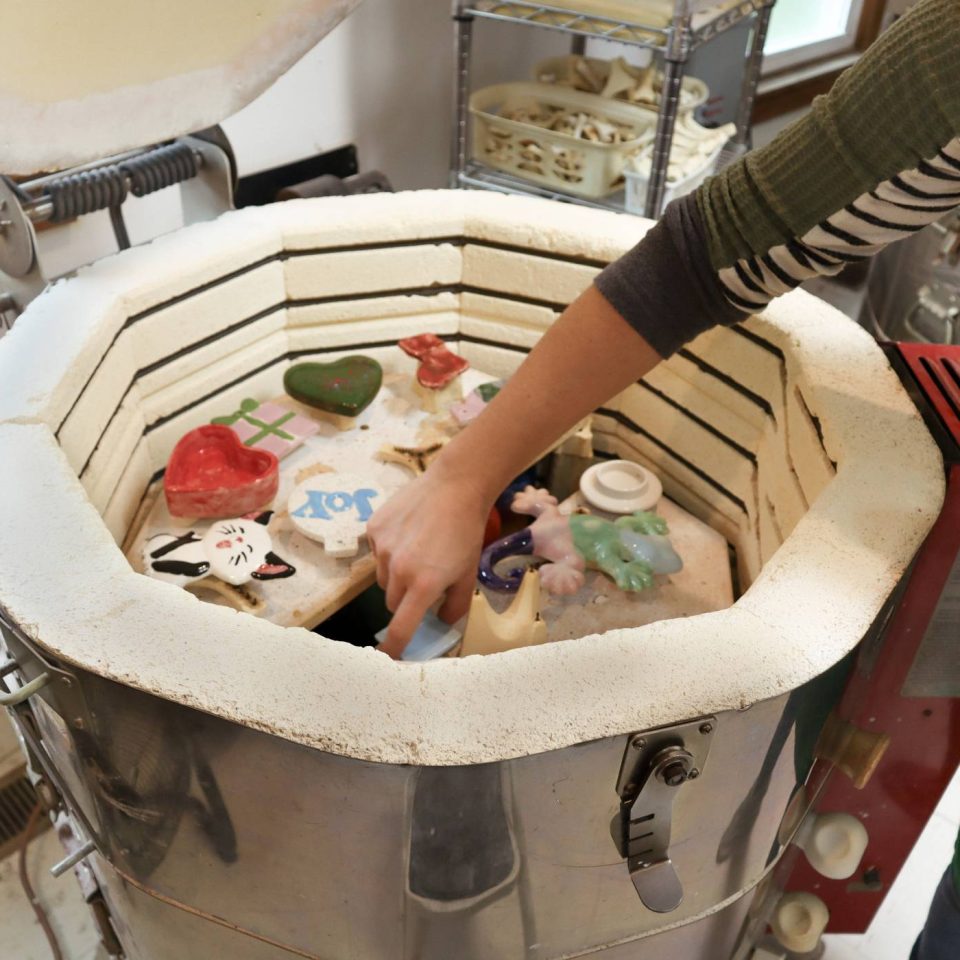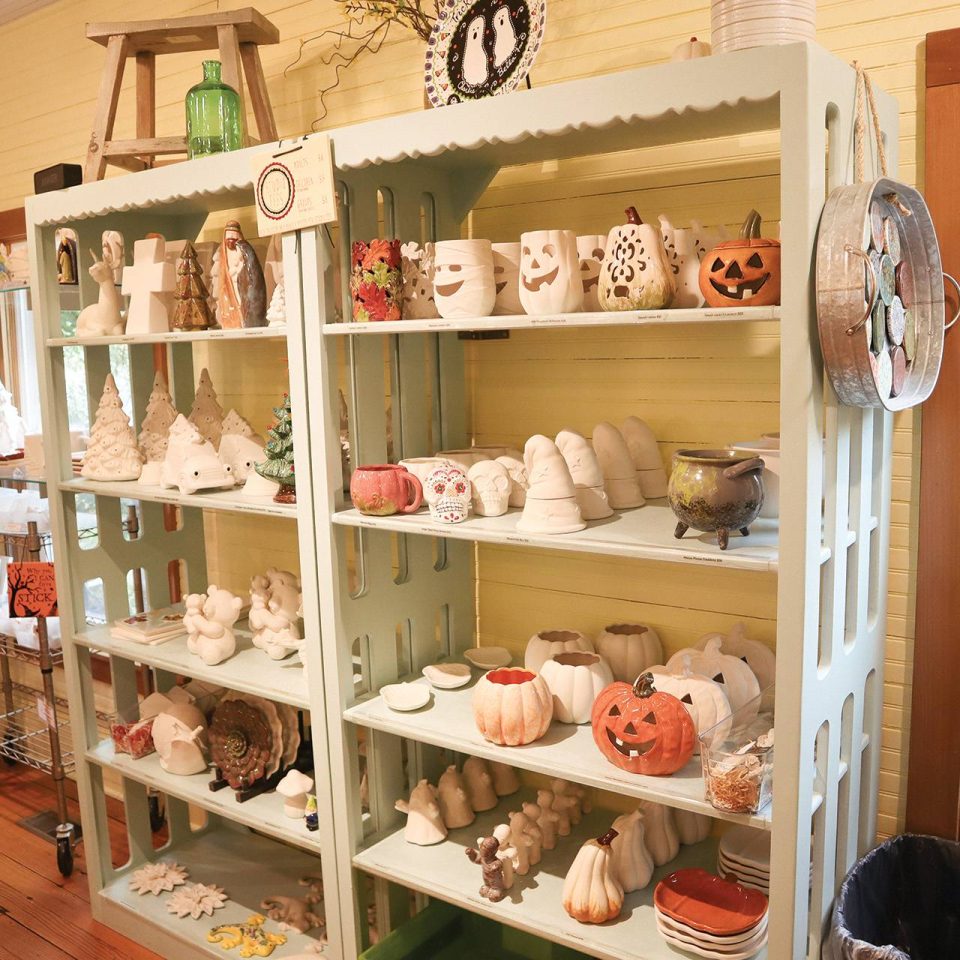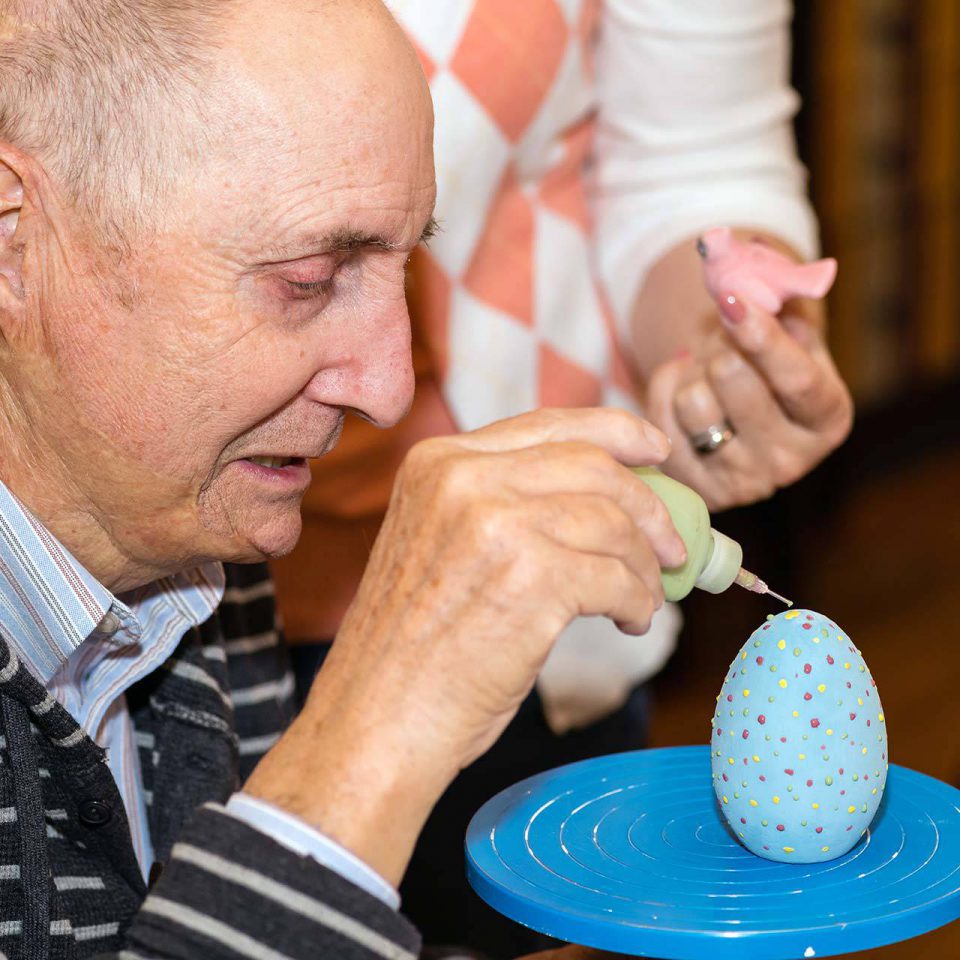 Available Party Sizes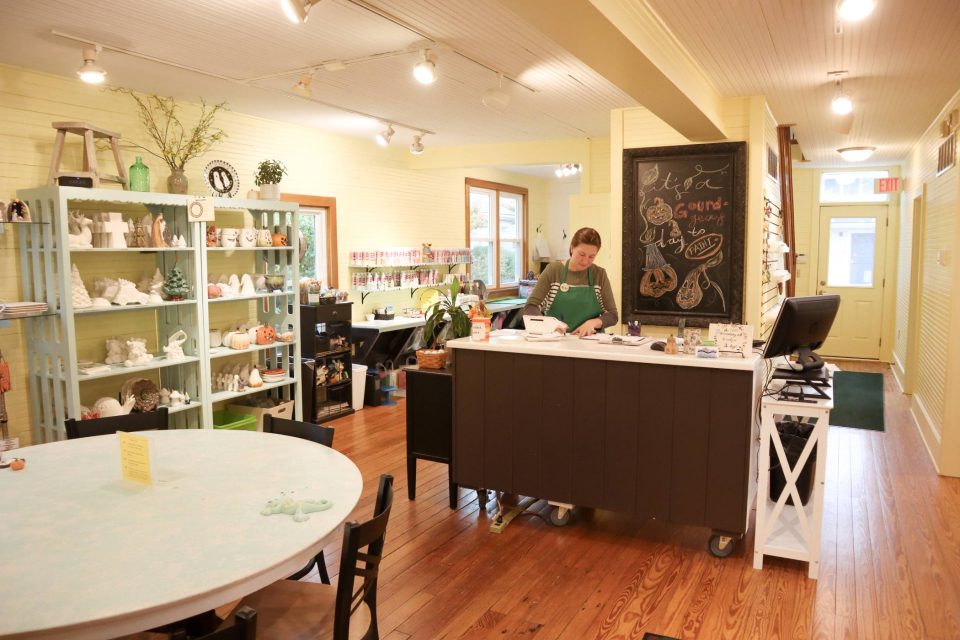 Groups Of Six or More
During regular business hours, you are welcome to use our party loft which comfortably seats 18 people. The loft features its own paint bar, sink, and restroom. Reservations are required, along with the $25 fee to rent the loft space.
Studio fees for groups of six or more painters are reduced to $6 per person instead of $8. The total price of your party will be determined by adding the studio fees to the price of the pottery your guests paint.
If your group has more than 18 in it, you can reserve our main floor area instead of the loft, which can comfortably accommodate up to 32 guests.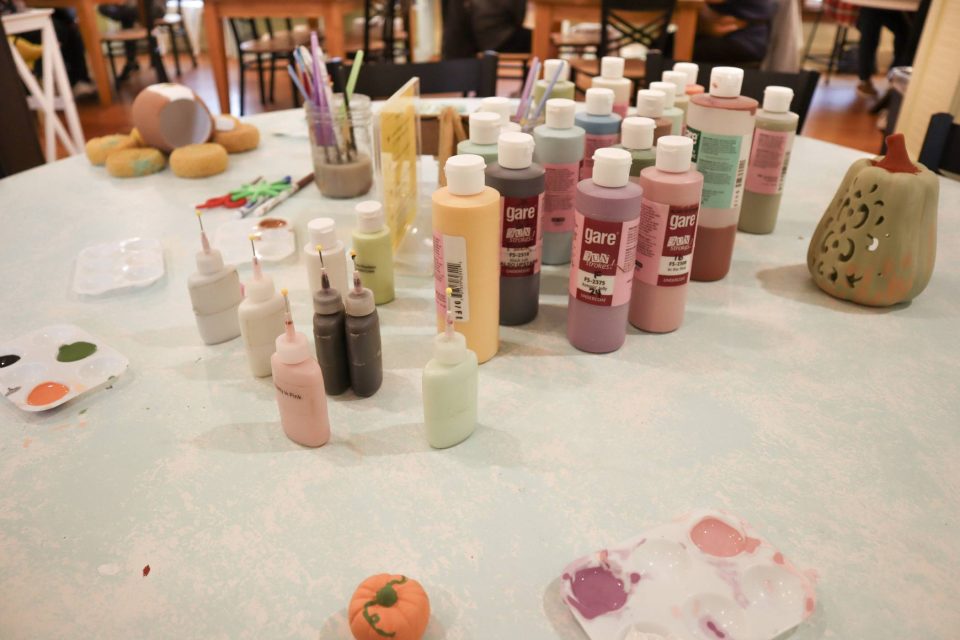 Groups With Fewer Than Six Guests
During regular business hours, if your group has fewer than six guests, you can create in the main floor area. We do recommend reserving a table in advance by calling us at 574-267-2655.
While we always welcome walk-in guests, it's always a good idea to make a reservation to ensure there is space for your group, especially on the weekend!
Available Party Times
To help ensure availability and proper staffing, please make your party reservations 2–3 weeks in advance.
Monday – Saturday
Party time slots are available from 10am-12pm, 1pm-3pm, or from 4pm-6pm.
Sunday
Sunday party slots are available from 12pm-2pm or from 2pm-4pm.
Loft Reservations
To make a reservation for your party, call us at 574-267-2655 or visit our studio in the Village At Winona to pay the loft rental fee of $25. This non-refundable rental fee holds the loft for your chosen date and time.
Hosts are charged $15 per every 15 minutes their party runs over the end time.
Please be aware that additional fees may apply for guests who stay beyond the ending time of their scheduled party.
After-Hours Pottery Painting Parties
If your party is happening outside of our regular business hours, we can still accommodate you. Bring your friends and have the studio to yourselves! Private party pricing includes a $10 per person studio fee (minimum of $100) plus the price of the pieces created during the party.
---